Feeling clueless about what to get for your male co-workers? It's funny how little we know about them... after spending more hours with them than with our own hubbies..., don't you think? Time to find out. In the meantime, check out some neat ideas you can't go wrong with: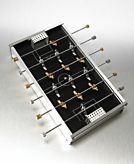 Mini Soccer Desktop GameDon't deny your competitive spirit. You will almost hear the crowd roaring when you go head to head with your opponent on this compact foosball table. Includes mini soccer ball and soccer players.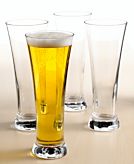 Luigi Bormioli "Michelangelo" Beer Mugs, Set of 4Casually styled contemporary barware; an excellent choice for everyday use and informal entertaining. Each pilsner features a 15oz. capacity.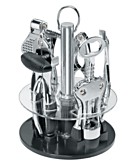 Six must-have kitchen utensils that make your life six times easier! Convenient 6-piece gadget carousel features can opener, garlic press, peeler, nut cracker, wine opener and base to handle all your everyday kitchen needs.
Sponsored by